Google Maps Marketing is an online strategy that makes use of Google Maps and makes your business easier to find. Why is it useful for your business? How to implement the strategy rightly? Let's understand these beneficial factors in detail today.
We live in a busy world where people only spend a few seconds to find anything that they need online. The majority of Internet users now use a mobile device to go online. Google was smart to understand these latest trends, and developed its Map app to fit the inclination. Many people go to Google Maps and click Drinks or Food. If you are using a laptop or PC, then you can search through unique search phrases, such as "Italian Food Near Me."
The below picture speaks a thousand words: source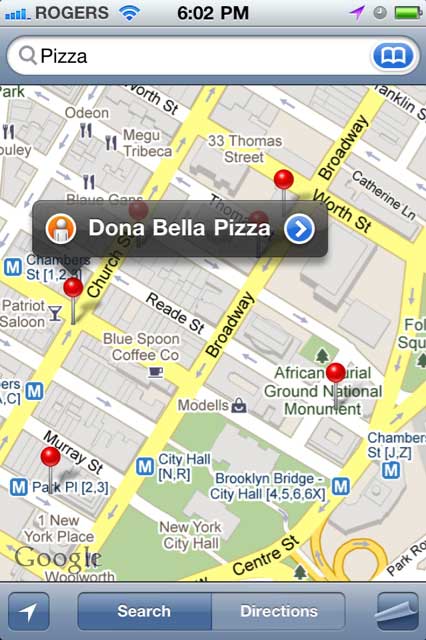 Of course, search engine optimization is yet the leading online marketing strategy. However, now you need Google Maps Marketing as well to support your overall SEO strategy. An undeniable percentage of customers only look for products and services within Google Maps results today. Such customers don't bother scrolling down to see other organic search results. You can understand the importance of this marketing strategy now.
Optimizing Your Google My Business:
Getting your business at the top of the map's area can immensely help you increase the number of calls and website visits from potential customers.
First of all, you have to have a Google My Business account to appear in Google Maps. Make sure that all the information about your business is up-to-date. Including the following relevant information is crucial:
1) The area you serve.
2) Business profile picture.
3) Hours of operation.
4) Public phone number.
5) Your company website's URL.
6) Special features (free WiFi or car park available.)
Google also highlights the importance of having photos of your location for driving directions. Did you know that locations with photos receive about 42% more requests for driving directions? Moreover, businesses with photos on Google Maps receive about 35% more clicks through to their company websites.
Below is a good example of using photos for more clicks and visits. source

Responding to reviews about your place is also important in enabling new people to find you online. It shows that you value feedback, whether those are positive or negative. For more information on these guidelines, visit information provided by Google here https://www.google.com/business/.
Why Do You Need Google Maps Marketing?:
We have to focus on crucial stats and facts here. It is a fact that millions of customers search for businesses online today, and the majority of them use a mobile device for it. Consider the data below:
1) About 72% who perform a local search online only visit a business place within five miles of them.
2) About 50% of customer searches on Google Maps can lead to store visits within a day.
3) Over 75% of online searches via mobile devices result in an offline purchase.
4) Customers tend to trust businesses with information on Google Maps more than the ones that don't.
Google Maps Marketing & Local SEO:
Understanding the relationship between these two digital marketing elements drives you toward success. Customers trust Google Reviews than what's on your company website. However, we have to focus on the previously-discussed factor as well here. The fact that customers only spend a few seconds to choose products or services online come into play here.
Below is a brilliant example of how Google Maps Marketing can combine these two crucial factors: source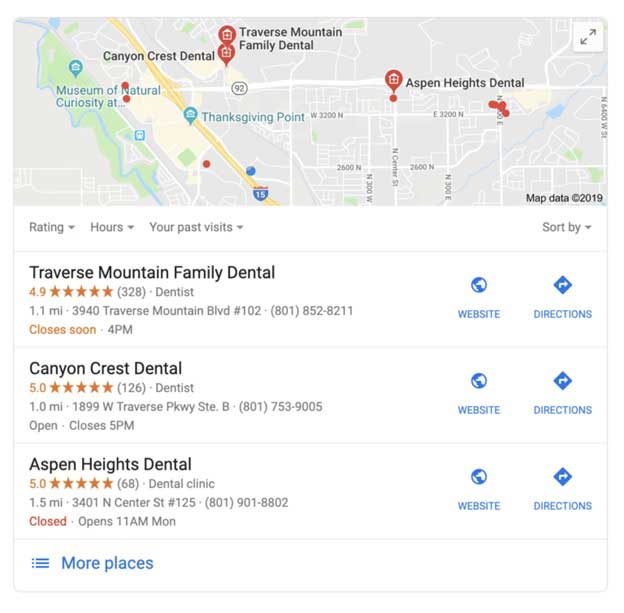 When the list of dentists appears as shown in the above picture, would patients bother scrolling down for other dentists in the region? The name of the place is there, reviews/ratings are there, address & contact details are there, directions are there, and the company website, too. Getting your name on the Map list undoubtedly gets you through to more potential customers. Also, it allows local customers to find your business location faster and conveniently.
Google Maps Marketing Must-DOs:
Google is stricter now about who can dominate their search engine and maps. We can highlight five requirements that you have to fulfill to make money through Google maps:
1) On-page Optimization: The practice of optimizing each web page of your company website for better organic rankings and traffic.
2) Proximity: Google is smart to understand customers' preferences in terms of how far they would travel for specific products/services. For example, you are in the middle of a highly-populated city where many thousands of people order food online. Google will make you appear in search results within the right proximity.
3) GMB Optimization: An optimized GMB makes things easier for Google to understand your company. For example, who you are, your products/services, your exact location, and your company website. Google knows more about you means you will appear in many Google search results.
4) Authority, Relevance, and Trust: Authority refers to how powerful your company website is in Google's mind. Relevance means how appropriate or connected you are to customers' queries. Trust refers to your overall online reviews & ratings.
5) Off-Page Optimization: The measures you take outside the company website to enhance its overall rankings.
Each of the above elements plays a crucial role in getting your company into Google Map list. The below infographic will help you understand the requirements to fulfill for Google Maps Marketing and Local SEO: source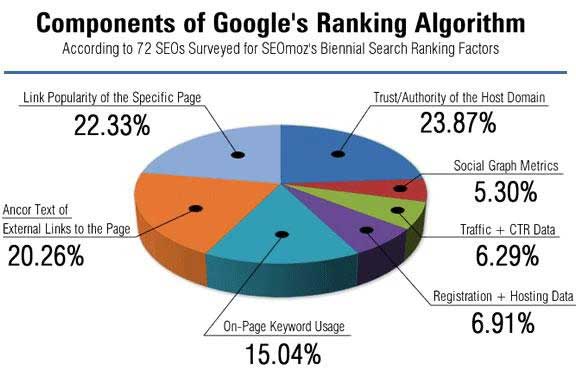 Measuring Your Success: You should measure the success of any marketing strategy to understand the real benefits of it. How many clients visit your company website through each strategy? Google My Business has many inbuilt tools, such as "Queries used to find your business." Implementing the online marketing strategy is not enough; you got to measure its outcomes.
Below is a sample of such reports: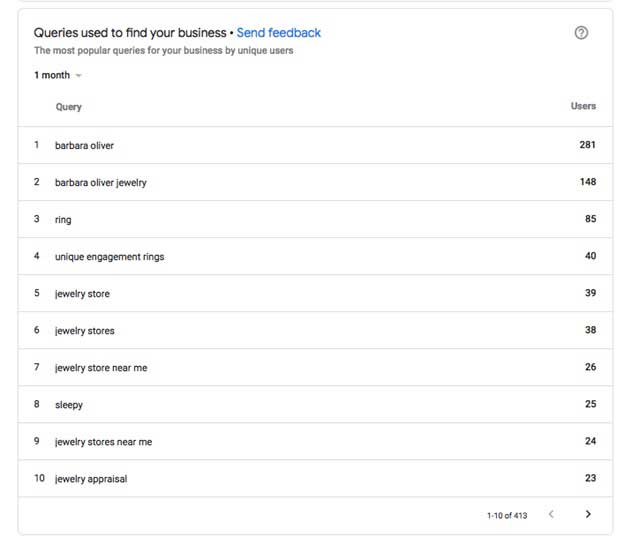 Closing Thoughts: Today, we discussed how Google Maps Marketing gives an extra push to your overall online marketing sales. Apps are handy tools that millions of customers prefer using when choosing products and services. Google Maps is one such tool that helps your customers find you quickly and conveniently.
Wiscom Solutions can implement this result-generating online marketing strategy and get more customers to buy your products; contact us today.